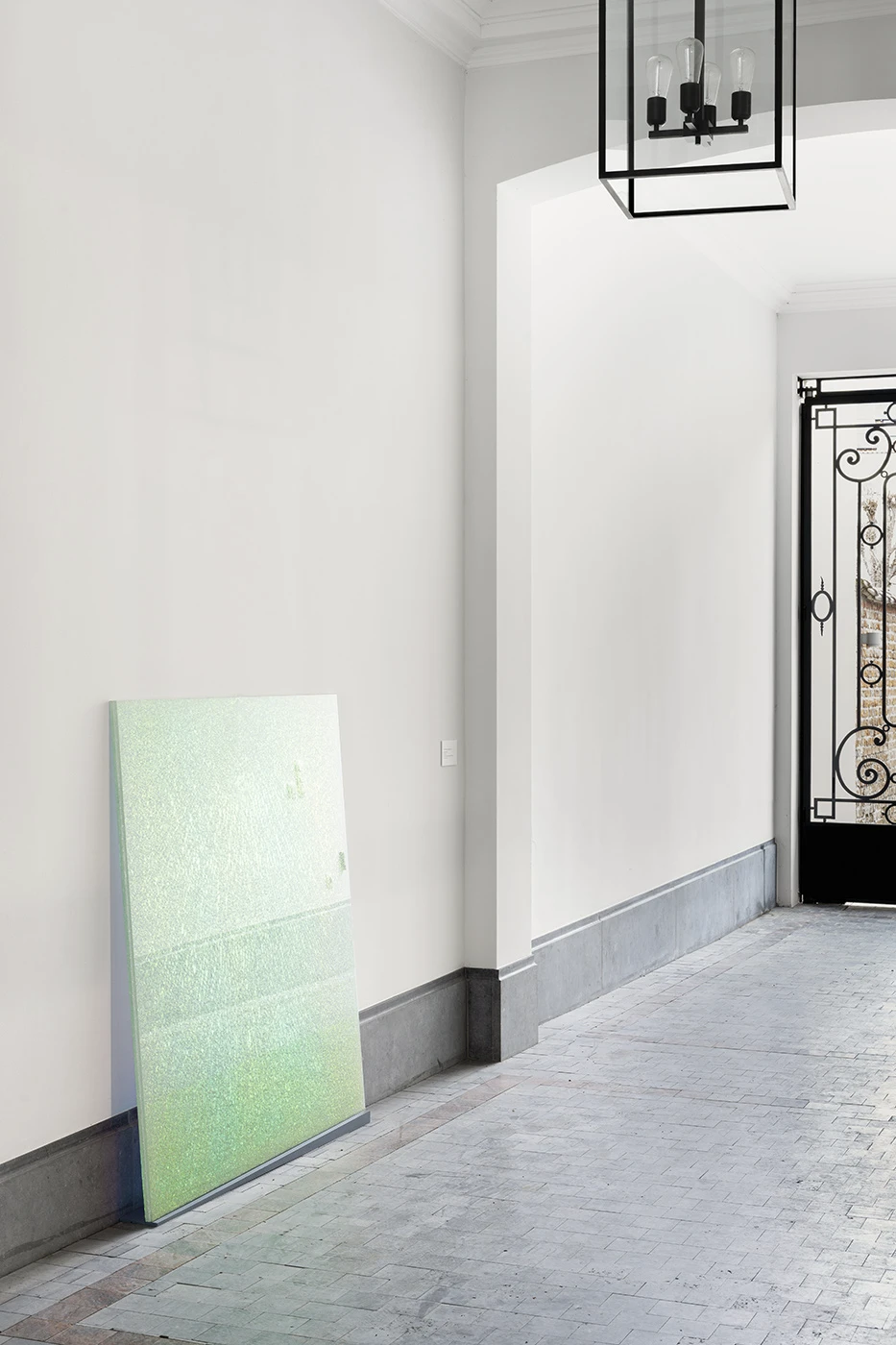 Founded by Emilie De Pauw in 2015 and based in Brussels, Belgium, Panoptès is a private art collection dedicated to perceptual minimalism. It is committed both to the aesthetic appreciation of artworks characterized by a perceptual ambiguity and to helping our understanding of this art form.
Panoptès is first and foremost devoted to artists and to commissioning, presenting and preserving artworks investigating the instability of our visual, temporal and spatial perception.
Opening its doors several times a year, it also aims to share with a broader audience a curiosity about the use of perhaps unconventional materials and mediums such as physical phenomena (light, sound, colour, movement, etc.) or perception itself.
Often resulting from minimal gestures, the presented works have in common to activate our conscience of being a body in space. Mostly non-narrative, we believe they offer a certain freedom to the viewer, as well as possibilities for cross-disciplinary studies.
Concretely, because of its focus on phenomenological considerations, the collection includes pieces from movements such as Geometric Abstraction, Neo-Concrete Art, Op Art or Light and Space and seeks to reflect on the influence early abstraction had on the radical practices that emerged in the 1960s and 1970s, as well as their impact on art today.
Panoptès is open several times a year and by appointment.
Upcoming event
Tuesday 28 November 2023, 5-6pm
A lecture by researcher María Boto Ordóñez (who works closely with artist Ann Veronica Janssens) about the development of iridescent « structural colours » and their possible uses in visual arts. A scientific researcher, she is the head of Laboratorium, the experimental lab for art/design and biotechnology of KASK/School of Arts Ghent.
Please kindly register via edp@panoptes.art.
CLAIRE DE PAUW
Claire De Pauw's approach to art has been the driving force behind the creation of Panoptès and remains a constant source of inspiration to this day. Over fifty years, she assembled a consistent collection of decorative and fine arts which she displayed in her 1970s apartment located in the heart of Brussels. There, she created an environment that captured the spirit of her time while juxtaposing works spanning centuries and continents. Panoptès intends to protect and maintain Claire De Pauw's legacy through efforts of conservation and promotion by loaning works to institutions.